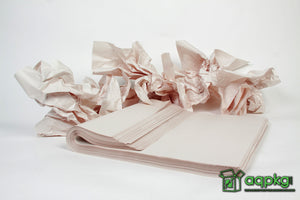 The perfect package filler! Easy to store and 100% biodegradable.
13.5" x 34" - Newsprint Packing Paper
Great void filler that offers a clean and professional presentation.
Makes excellent material for insulating heat packs or providing a barrier between breather bags.
100% recyclable makes it easy for customers to dispose of!